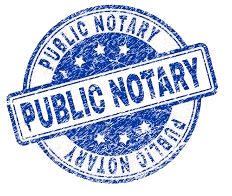 AFTER HOURS APPOINTMENTS OFFERED!

Mountain View Auto Repair also has a Certified Notary Public office now.

We have a specialty service for all of your needs right in the middle of Windber. We figured adding a public notary would be the icing on the cake!

So, if you have any documents you need notarized, call us today or stop in! We'll take care of that for you here as well!

Notary Services we provide:Title Transfers, New Plates, Title Correction, Vehicle Registrations, *Cars, trucks, motorcycles and trailers only, Legal documents, Basic notary acts.

**We OFFER After hours appointments available by appointment!!